Free Online Activities and Worksheets for Kids
Free Online Activities and Worksheets for Kids
As schools close across the nation to help reduce the spread of coronavirus, parents and caregivers are looking for educational activities to keep kids busy. As a homeschool mom and former counselor I understand the emotions that parents new to schooling their kids at home might be facing. We wanted to share a great list of the free educational resources, worksheets, activities and virtual tours for kids to help break up your day and keep kids on track. This is not an extensive  list but some of the top resources we've checked out to get you started. The Scholastic site is a great resource for learning with a variety of subjects and grade ranges to choose from. Their topics are engaging and fun in addition to being educational. I for one have learned so much in my years of homeschooling and if you see it as an opportunity to learn too, you will enjoy the process! 
General Learning
Scholastic:
Each day Scholastic is offering grade specific themed activities with engaging science, social studies and literary activities, videos and readings. 
https://classroommagazines.scholastic.com/support/learnathome.html
Khan Academy:
Most of us know about Khan Academy's educational videos on a variety of subjects and grade levels. To help parents, they have created daily schedules for each grade range to help you structure home learning time. It's a great resource if your school does not provide their own specific version. Check it out here:
https://docs.google.com/document/d/e/2PACX-1vSZhOdEPAWjUQpqDkVAlJrFwxxZ9Sa6zGOq0CNRms6Z7DZNq-tQWS3OhuVCUbh_-P-WmksHAzbsrk9d/pub
Free Printable Worksheets
K5 Learning offers online learning that is subscription based. On their home page they have a link to an extensive library of free printable worksheets. You do not have to sign up for anything and do not have to put your email address in to print. Just look up the grade level, find the subject area and then print the worksheets that would be best for your child. 
https://www.k5learning.com/free-worksheets-for-kids
Free Virtual Tours
The Louvre Museum in Paris offers some online virtual tours where you can navigate through the space and read descriptions of what you are looking at. You can see Egyptian antiquities, paintings and the remains of the original fortress built in 1190 by the French king Philippe Auguste. Travel to Paris and visit the museum here: https://www.louvre.fr/en/visites-en-ligne
While on your virtual trip to Europe, visit the Roman Forum and surrounding area in this comprehensive, informative video. See all of the old structures and learn about ancient Rome here: https://www.il-colosseo.it/en/visita_virtuale_foro_romano.php
You can have kids color a picture of the Roman Colosseum by printing out this coloring sheet from Coloring Only: https://www.coloringonly.com/pages/Colosseum-Of-Rome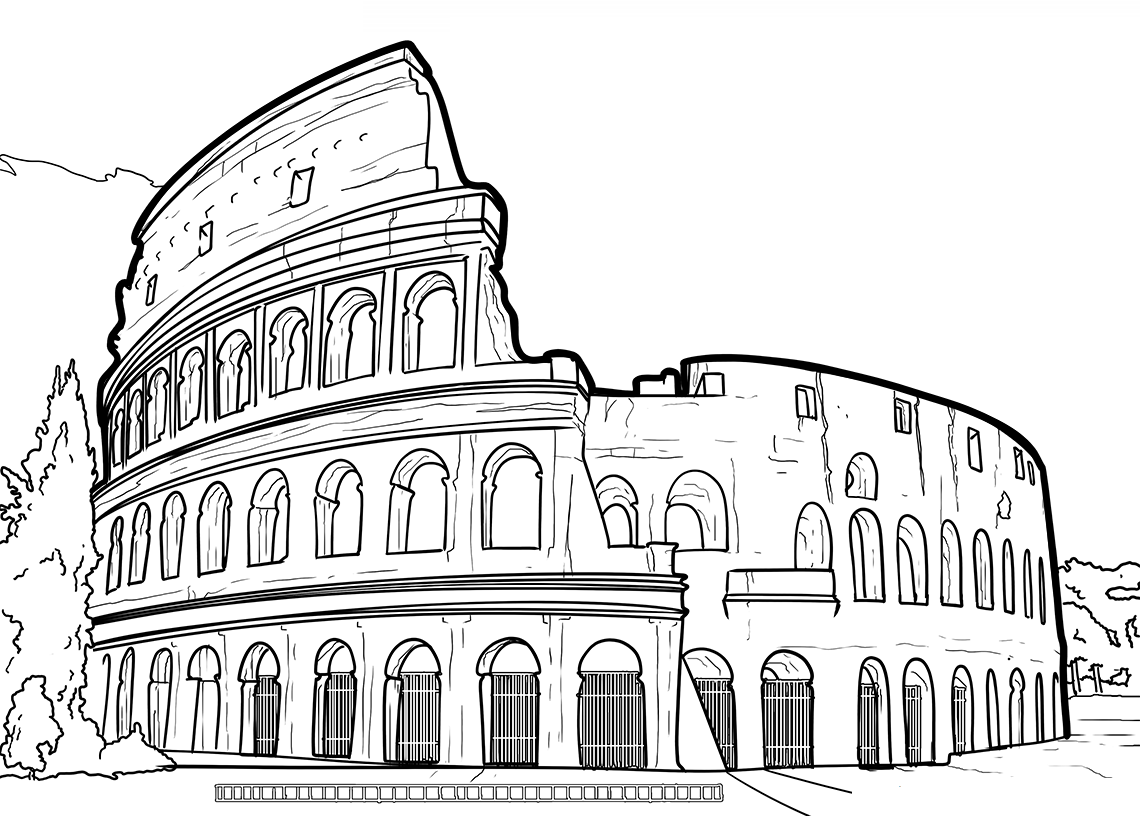 Smithsonian
You can tour some of the Smithsonian Museums in Washington D.C. by visiting their website here: https://naturalhistory.si.edu/visit/virtual-tour
Zoos
Enjoy learning about animals live via Facebook! The Cincinnati Zoo will offer Home Safari via Facebook live from their page everyday at 3pm est. Great for the animal lovers in your family.
Tune in via their Facebook page here:
https://www.facebook.com/cincinnatizoo/
The SanDiego Zoo also has live cams and live streaming events. Check out their Facebook page for more details or to watch videos of their streams: https://www.facebook.com/SanDiegoZoo/
You may have seen the viral video of penguins roaming freely in the Shedd Aquarium. They are also trying to find creative ways to keep the public engaged and entertained. You can find more on their facebook page here: https://www.facebook.com/sheddaquarium/
Story Times and Art
Best-Selling Children's book author and illustrator, Mo Willems is offering "Lunch Doodles with Mo Willems" through the Kennedy Center website. Kids can doodle along with Mo, author of popular children's books series including the Pigeon Series and Knuffle Bunny.
https://www.kennedy-center.org/education/mo-willems/
Want to listen to "Olaf" actor Josh Gad read a children's book? He live streams story times from his twitter and Instagram feeds. Indiana parenting website, Indy's Child has a page with all the videos and will add to it so you don't have to sift through all of the other things Josh may have on his social media feeds. See these videos right from their website page here: https://indyschild.com/josh-gad-olaf-reads-books/
Art For Kids Hub
We love the Art For Kids Hub Youtube channel. Your kids can draw along with Rob and his family of 6 in his engaging art lessons! New lessons are posted  daily M-F. Get kids creating at home! https://www.youtube.com/user/ArtforKidsHub
Met Museum Website for Kids
Older kids who are interested in art will have fun exploring  the #metkids website created by the Metropolitan Museum of Art. You can navigate by map or choose a specific time period, style and subject matter to explore. They can learn about specific works of art, the history surrounding that pice, listen to audio and read an art prompt to get them creating their own work of art. 
Explore #metkids here: https://www.metmuseum.org/art/online-features/metkids/
Stay safe have fun exploring new things along with your kids while you learn at home.
www.kindermarkkids.com
1-888-840-0025
Helping to create environments for children to learn, grow and play in.